Your pay, when you want it.
When your employer offers Cappy, you can track your pay and access your money when you need them. No credit check, no loan, no interest – just easy and instant access to your own money that you've already earned.
Your pay without the wait. Like it should be.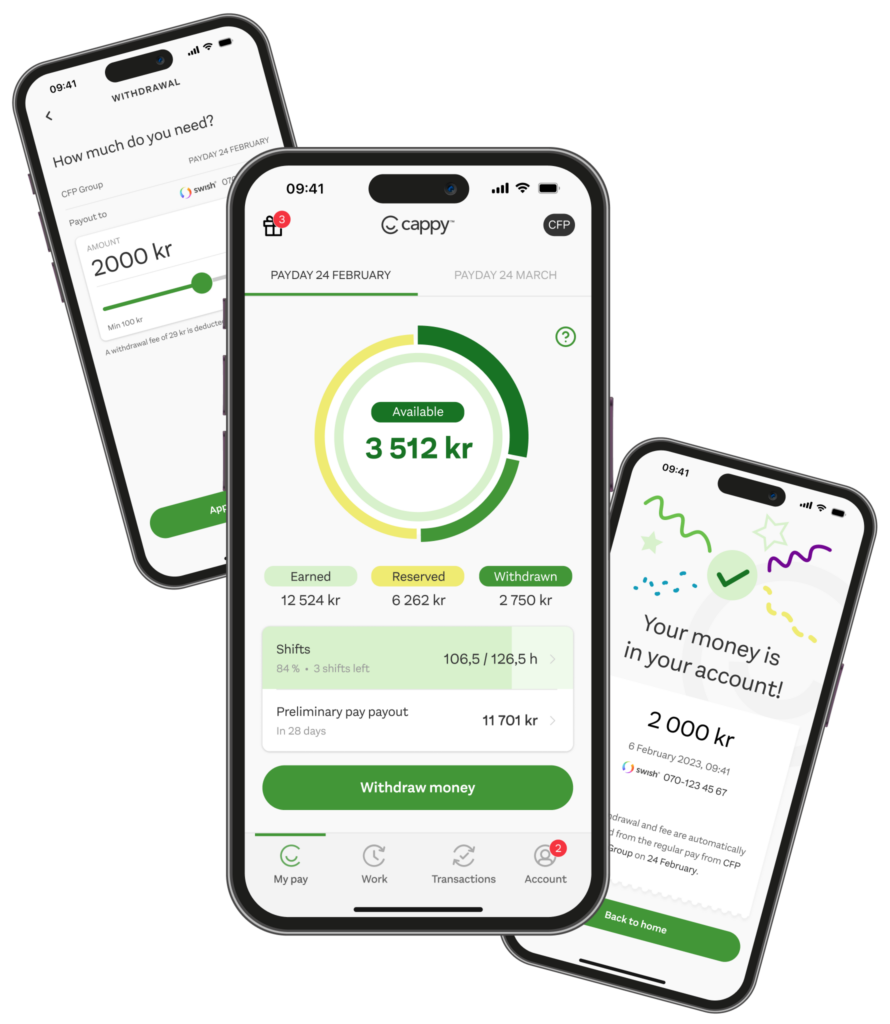 More control with On-demand pay
Upgrade to a more flexible lifestyle!
Why wait until the end of the month to get paid? With Cappy you get full control over your pay, and the possibility to withdraw earned pay anytime between paydays. An essential precondition for financial flexibility and a smart way to access your own money when you need it.
when you don´t have to wait for you pay or worry about unpaid or unforeseen expenses between paydays.
when you can use your own money instead of expensive loans, and eliminate any paycheck surprises on on your regular payday.
You have more fun at work
when you can see the direct link between work and pay, and can withdraw from your pay as soon as you have earned it.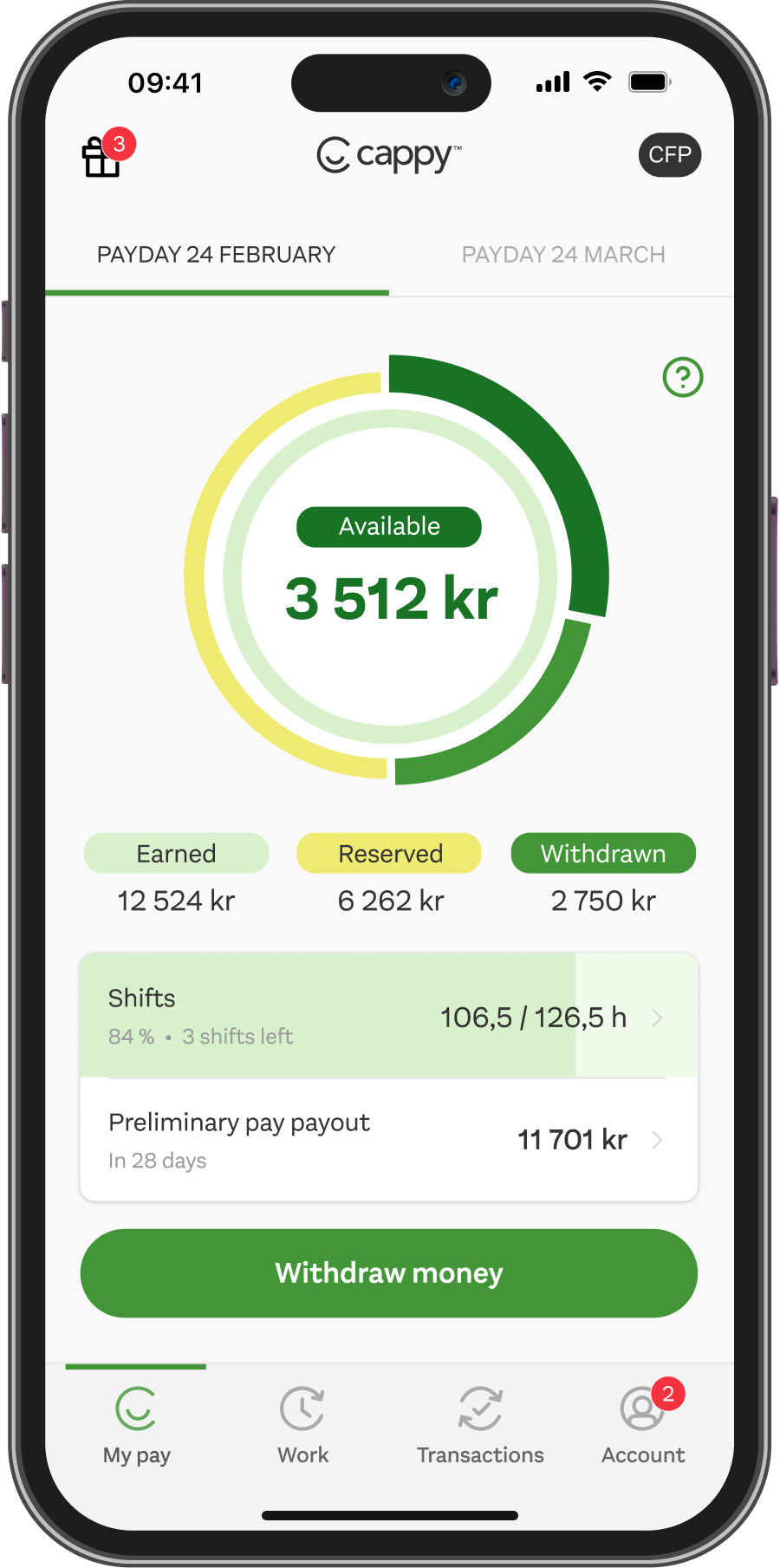 Get full control over your earned pay and when it will be paid to be able to plan your finances and avoid surprises.
Get access to your earned pay and possibility to withdraw your money when you need it for a more flexible lifestyle without expensive loans.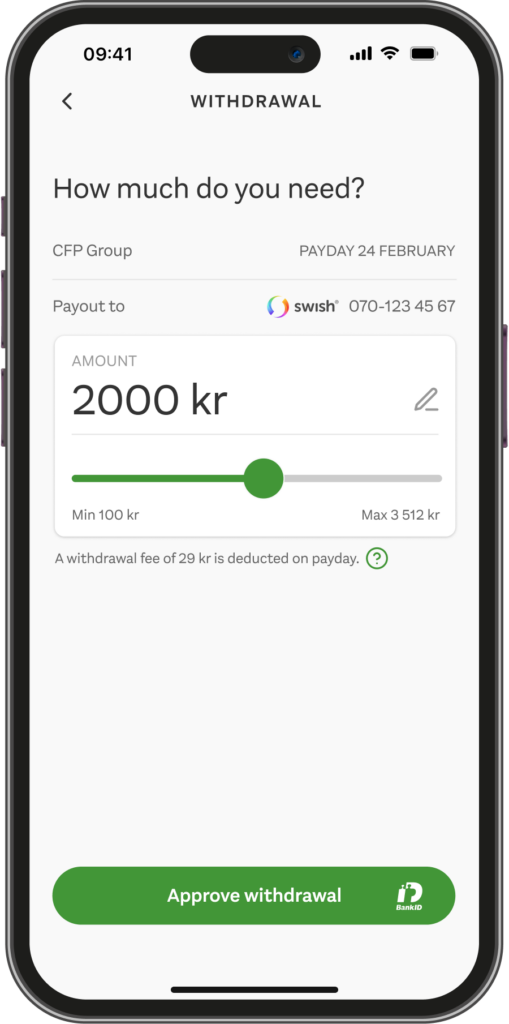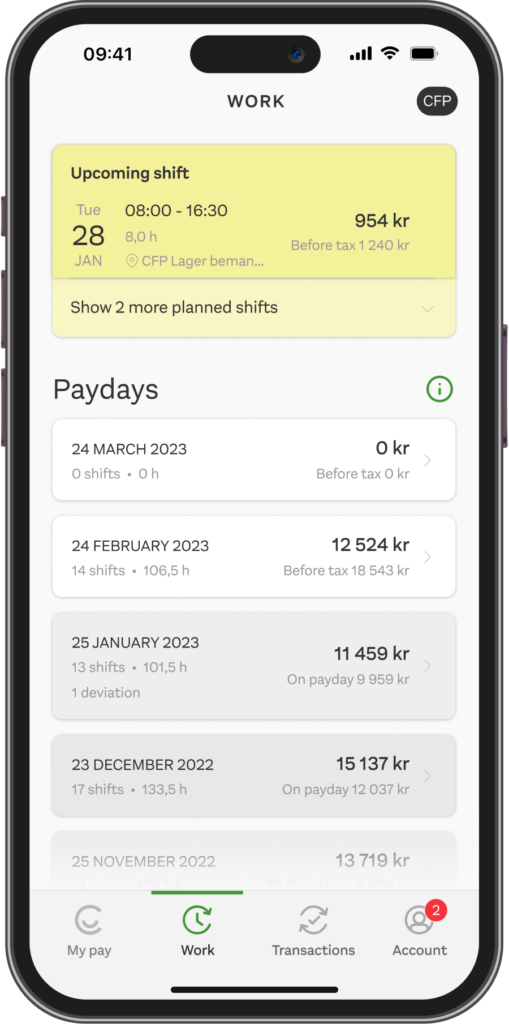 Get an overview of your workdays and shifts to plan, compare, and follow up on your time and earnings.
Download the app directly
It's this easy to get started using Cappy
We work together with employers to offer flexible pay and to make your money available in your bank account when you need it.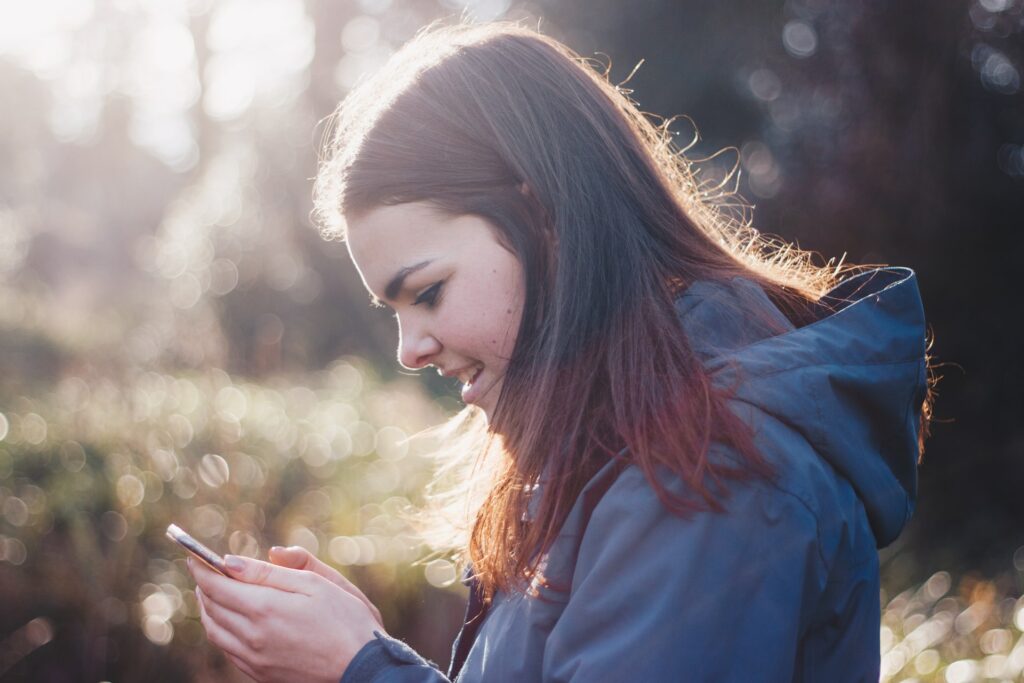 1. Register quick, easy and secure
You only need to download the app to your mobile phone from Apple App Store or Google Play Store and log in with BankID to register. If you have an invitation code you apply it after you have registered.
2. Provide your mobile number for swish
All payouts of withdrawals and pay are instant with Swish, provide your Swish-number and you are ready to receive your money and be activated. Activation can be instant or take a few days depending on the setup and when the launch is. You will get a notification as soon as you are activated and can start using the service.
3. Work and report your time as usual
We have a connection to your employer's systems for time and pay so that you always have updated information in the app.
4. tRACK YOUR EARNED AND AVAILABLE PAY
Continuously see you earned pay and how much is available for withdrawal. Your earned pay is normally available to you directly after your time is registered in the system and all the way until the payday.
5. Choose if, when, and how much you want to withdraw
Get full control over your earned pay and withdraw it when you need your money. On the payday you will get remaining pay automatically paid out with Swish, with any withdrawals and feed automatically deducted from the paid amount.
Help a colleage out when they also need access to their money
Invite your colleagues to Cappy and get free withdrawals
When any of your colleagues uses your code when registering and activating Cappy, you both get free withdrawals to use in the app. Your can invite as many colleagues as you like. What are you waiting for!?

Easy to use and instant reward
You and your colleague each get free withdrawals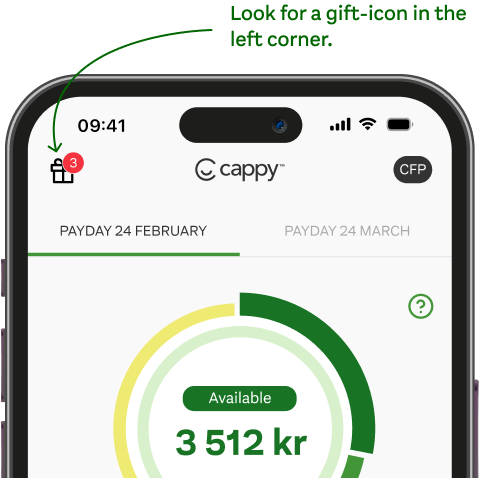 1. Find your personal code
You can easily find your personal code in the app. Look for a gift-icon in the left corner and get started inviting your colleagues.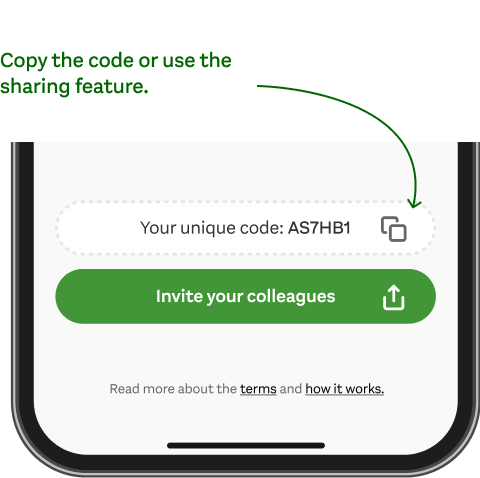 2. Invite your colleagues
Invite your colleagues to Cappy and for each activated colleague who provided your code you both get free withdrawals to use in the app. Become a hero at work and help others who need access to their earned pay.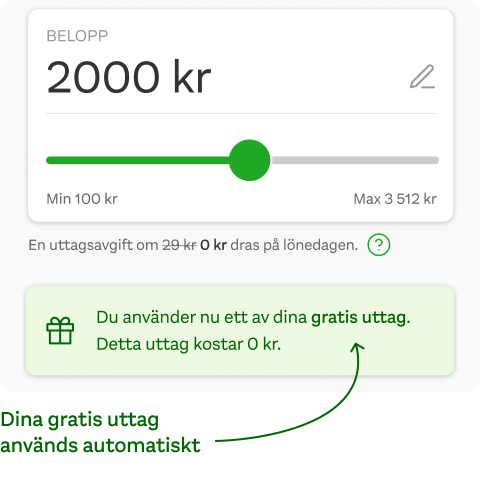 3. Använd dina Gratis uttag
När du har gratis uttag används de automatiskt i vår uttagsfunktion. Du ser hela tiden i appen hur många gratis uttag du har tillgängliga, exempelvis på present-ikonen eller på konto-skärmen.
Your money directly after you have worked
Experience true flexibility with access to your money when you need it.
All features are beautifully packaged in a user-friendly mobile app. You always have your pay in your pocket!
Available around the clock and you can make as many withdrawals as you like. You always have control over your pay!
Your money in the app as soon as the details are available, and withdrawals are lightning-fast!
It is no credit or loan, so no credit check or interest to pay. 
It is free of charge to sign up. Download the app and get started today!
Common questions from our users
You've got questions? We've got answers.
Is it natural to have questions, this is something new. We have
gathered the answers
to the most common questions to make it easy for you. If you cannot find the answer yourself you can 
contact our customer service
 or your employer contact.
Do you want your employer to offer flexible pay with Cappy?
Recommend the modern way to offer pay to your employer – good for you and good for your employer!